The 2018 Subaru WRX STI ARX Supercar (VT18x) runs 0-60 in less than two seconds and pumps out 600hp. Here are the complete specs.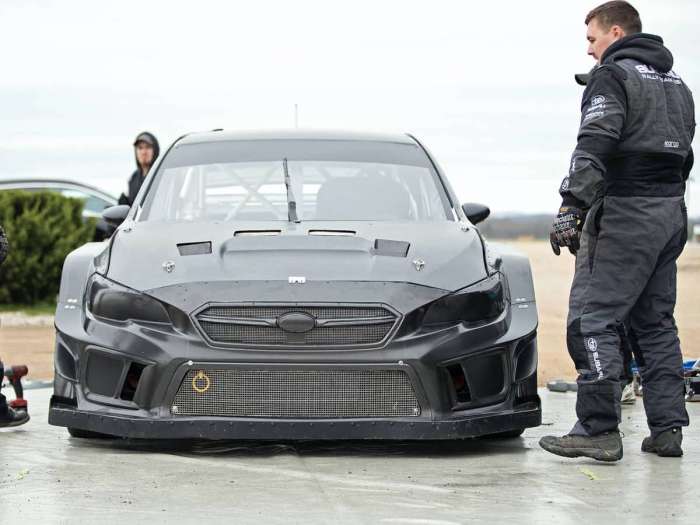 How does Subaru get the WRX STI performance sedan to launch from 0-60 in 1.9 seconds and get 600hp and 680 lb-ft of torque out of the 2.0-liter Boxer engine? Subaru Tecnica International and Vermont SportsCar build the STI Supercars for SRT USA. Itís not easy keeping up with the Volkswagen Beetles driven by Tanner Foust and Scott Speed.
Subaru has been running their WRX STI Supercar
in some form of rallycross since 2012
when they entered the car in the Red Bull Global Rallycross series. It was the fastest growing form of motorsport in the U.S.
until it went belly up
after the 2017 season. This year Subaru, Volkswagen, and Ford are running their cars in the new ARX Series.
Subaru WRX STI ARX Supercar Complete Specs; 0-60 in 1.9 Seconds