Chevrolet is out with a special new trim package aimed at the off-road mid-size trucks like the Toyota Tacoma TRD Pro and the recently confirmed Ford Ranger Raptor.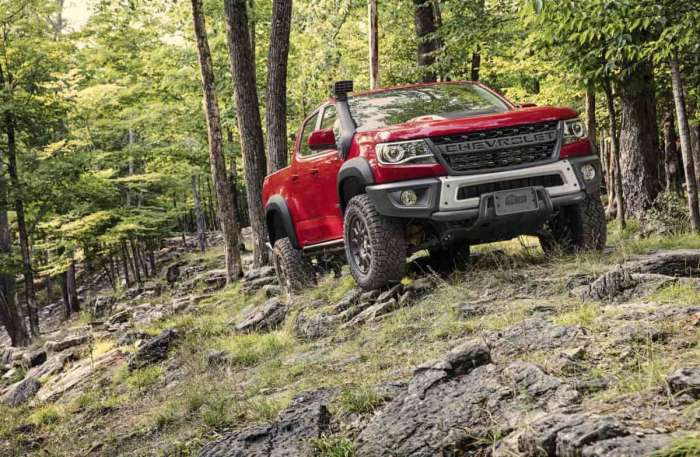 Serious off-roaders may find the last line of the Chevrolet press release for the 2019 Chevrolet Colorado ZR2 Bison the most interesting. "The
2019 Colorado ZR2 Bison
goes on sale in January 2019, modified for extreme off-road use and backed by a full factory limited warranty." Chevy is promising that the new mid-size truck comes factory ready for "extreme off-road use". The extra protection is thanks to a new partnership with American Expedition Vehicles (AEV).
Factory Installed Heavy Duty Equipment
Could the 2019 Colorado ZR2 Bison be Chevy's Ranger Raptor Fighter?