Ram knows its fan base so when it started producing its latest line of Chassis Cab trucks, they included some agriculture-specific features. Now, you can even order trucks to match your farm equipment.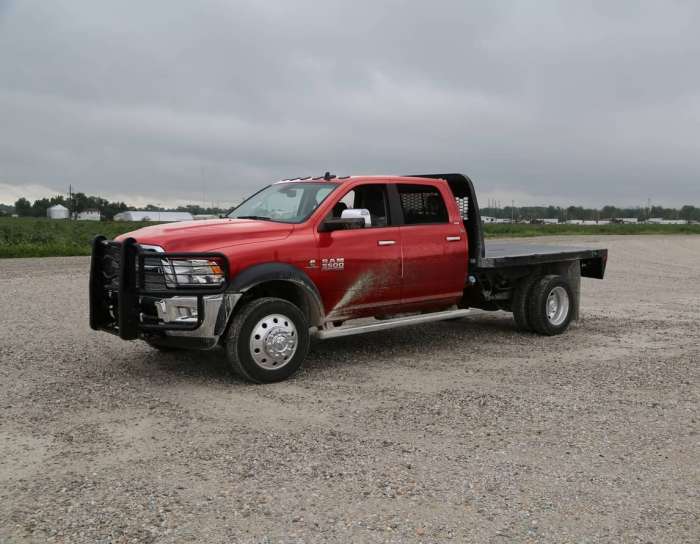 Ram knows who most of their buyers are and more importantly, they listen to their suggestions. That is why they are debuting a new line of 2019 Chassis Cab trucks in a Harvest Edition, designed with farm families in mind. The Chassis Cabs join their
Ram 1500
, 2500 and 3500 Harvest Editions that debuted in 2017.
According to Ram, the 2018 Ram Chassis Cab Harvest Edition is an agricultural market-specific truck. It will even be available in two special colors designed to match your farm equipment. The colors are Case International Harvester Red and New Holland Blue. The trucks are also available in brilliant black and bright white. Sorry, no John Deere green.
Calling All Farmers, Ram is Producing Trucks Designed Just for You!