The Volkswagen Andretti team of Scott Speed and Tanner Foust stood 1-2 on the podium during the weekend's ARX Rallycross race at Trois Riviers.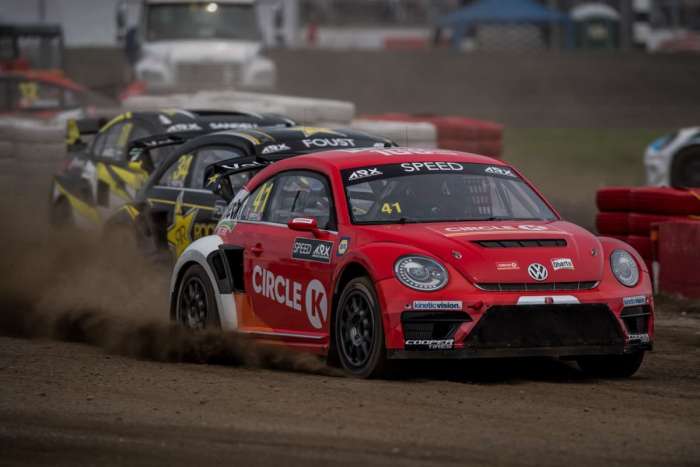 Volkswagen continued its winning ways on the Rallycross circuit with the VW Andretti Race Team cruising to victory on both days of the contest. The weekend race was the maiden visit to Canada of the Americas Rallycross Championship (ARX). And when the weekend finished Scott Speed, the pilot of one of a pair of VW Beetles scored a clean sweep.
Speed Lead Every Session On the Way to His Wins
During the contest, Speed led every session on the way to his second back-to-back ARX victory. Tanner Foust, the driver of the other VW team vehicle, was close behind Speed. He was there following a major accident Saturday afternoon and claimed a third ARX consecutive podium finish.
Speed, Faust Click And Have A Great 1-2 Finish