Subaru is at greater risk because of the Trump Tariffs. See how they impact Subaru customers more than Toyota, Nissan, Honda.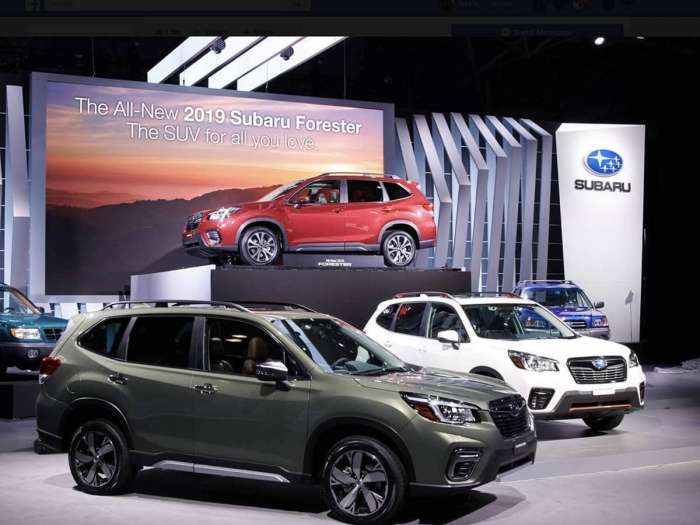 Subaru is at a bigger risk than all other Japanese automakers because they are more dependent on U.S. and Canadian customers. If the new Trump Tariffs go into effect, Subaru will need to keep the pedal down in North America or risk losing valuable ground they've gained the past nine years. Automakers like Subaru Corp may be forced to spread price increases from 25 percent tariffs across their entire model lineup.
Subaru is outperforming all other Japanese automakers in North America in the percentage of growth, but that could end if they have to raise prices on the all-new 2019 Ascent 3-Row, Outback, Forester and popular Crosstrek nameplates. This will happen as Subaru of America
will be forced to spread the additional cost
($5,800 per imported vehicle).
How Trump Tariff Impacts Subaru Customers More Than Toyota, Nissan, Honda