While it seems likely that the C7 Chevrolet Corvette ZR1 (should it carry that name) will have a quick-shifting automatic transmission, the videos showing was is believed to be the next super-Vette storming around the Nürburgring confirms that a self-shifting transmission as at least being considered – if its not already a sure thing.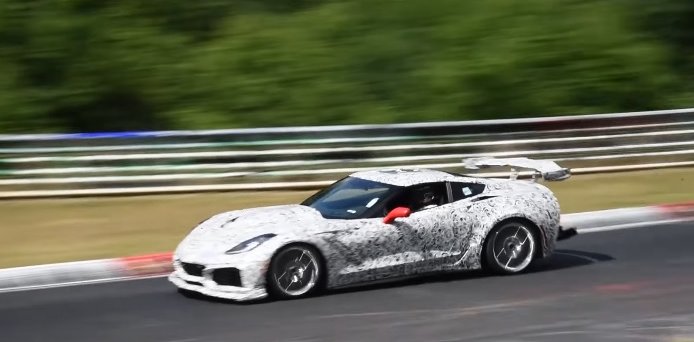 As recently as the previous generation, all of the highest performance
Chevrolet Corvette
packages were available only with a manual transmission, but automatic transmissions have come a long way in the past decade, resulting in many high end sports cars going to a self-shifting gearbox to offer the greatest levels of performance.
This all changed when the
C7 Corvette Z06
was introduced with the 650 horsepower supercharged LT4 mated to an 8-speed automatic transmission or the 7-speed manual transmission.
C7 Chevrolet Corvette ZR1 'Ring Videos Confirm an Automatic Transmission