Subaru Corp fixed five Tribeca problem areas with the all-new 2019 Ascent family hauler. Here are the five areas where Tribeca failed.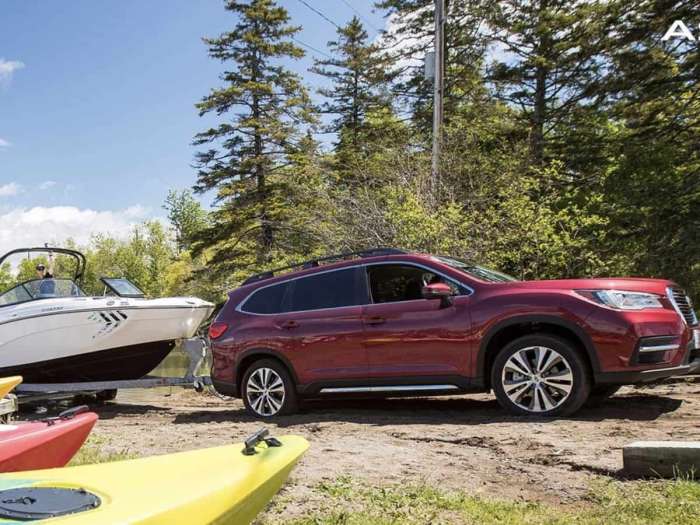 Subaru
had big problems with the Tribeca SUV
and they fixed it. They axed the vehicle and started over. Tribeca had cramped third-row seating, limited cargo capacity, it had an aging design, poor fuel mileage, and it could only tow up to 2000 lbs. The Japanese automaker couldn't compete in the competitive 3-Row segment with the Hyundai Santa Fe, Kia Sorento, Nissan Pathfinder, Mitsubishi Outlander, Toyota Highlander, and Honda Pilot. Tribeca's five problems have been addressed with the all-new 2019 Ascent 3-Row family hauler.
Subaru Tribeca Had 5 Major Problems; New Ascent Fixed Them