Toyota's unusual discount may be the best graduation gift you can get.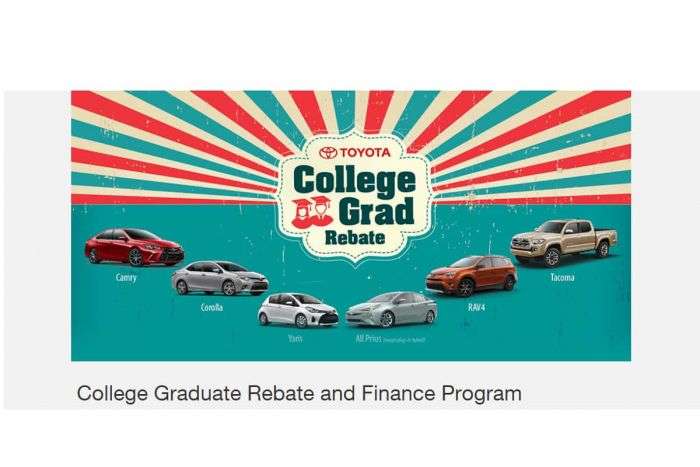 Toyota wants new customers with bright futures. And is willing to pay for them. At least that's our take on the Toyota College Grad discount.
If you are about to graduate from college or have done so in the past couple of years, Toyota will give you $750 back on the vehicles that most college grads in a Toyota dealership are drawn to. Prius, RAV4, Corolla, Camry, Yaris, and yes, even the Tacoma qualify. If you are a recent grad and you desperately want an Avalon like your aunt has, they may be able to help you out, but the College Grad discount may not help you.
Shopping For a New Car & About to Graduate College? Toyota Wants To Give You $750