Befrore another manufacturer could give the Audi R8 supercar any competition, the automaker created its own competitor, a limited-edition rear-wheel-drive model with a twist.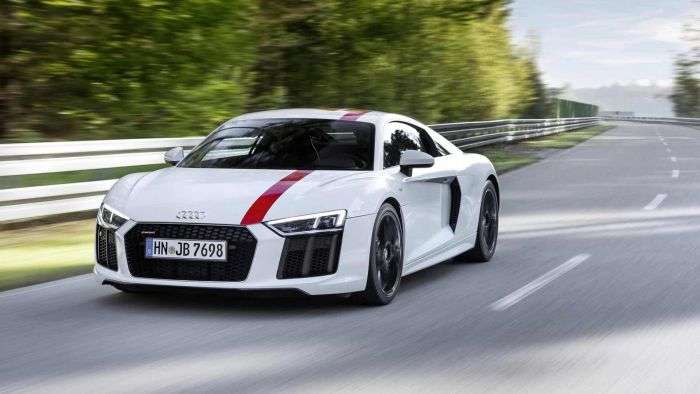 Hereís a question that just popped up as I worked on a story about the upcoming Audi R8 RWS. Why is Audi doing it this way?
Which way is that? Itís simple. It is taking its R8 all-wheel-drive supercar, making a drivetrain change which also cuts its weight, and offering it for a substantial price cut?
Audi gives itself an interesting competitor, itself.
Audi makes some key changes to R8
The result is Audiís soon-to-arrive R8 RWS (Rear Wheel Series). The change makes things interesting. Which one would you buy? The heavier all-wheel-drive R8 that has drawn raves from reviewers or the new rear-wheel-drive, mid-engined V-10 version with its new powertrain. The R8 (RWS) is lighter than the R8.
Audi gives itself quite a competitor for the R8; a limited-edition rear-drive model