For the first time, 10 of Paul Newman's very own race cars will be on display at a major California Concours d'Elegance. Now owned by someone else the marques include the Porsche 935 that Newman and team drove in the 1979 Le Mans.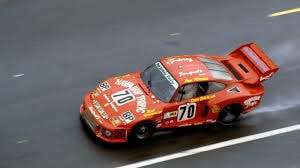 When the late, great actor Paul Newman played a driver in one of the best racing films ever made, Le Mans, he obviously had a great time. If you watch the film closely you can see a grin from ear to ear whenever he is near a race car. The 1971 movie, more than likely, pushed him into serious racing.
Bitten by the racing bug, Newman became a serious racer and car owner. He had consistently good showings in many local, national and international events. Not only did Newman race, he also fielded and supported a successful racing team. In addition, he was an avid motorcycle collector. He put together one of the better bike collections in the country.
San Marino Motor Classic
Paul Newman race cars highlight California Concours in June