New video footage showing the 2019 Chevrolet Corvette ZR1 storming around the Nurburgring leads me to believe that GM is in Germany with their 755-horsepower supercar, likely shooting for the 6-minute range – possibly making this C7 the fastest American machine to lap the Nordschleife.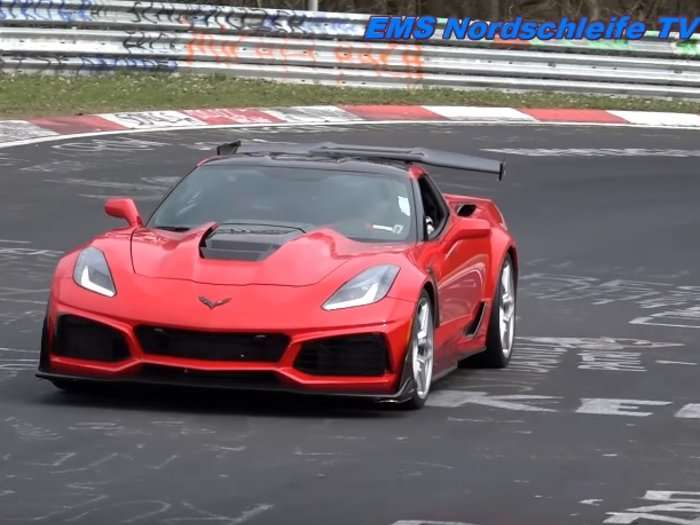 Well before the 2019 Chevrolet Corvette ZR1 was introduced with details, video footage revealed what we thought was the C7 ZR1 storming around the Nurburgring in Germany. It turns out that we were all right – that mysterious Corvette with the big wing was the C7 ZR1 and now we know that it packs 755 horsepower and an elaborate aerodynamics package.
This week, new video footage of a red 2019 Corvette ZR1 on the Nurburgring arrived online via the EMS Nordschleife TV YouTube channel. This time, there is no camouflage, but the car does have the required exhaust silencers and while last year the cars were likely testing – this car might be making a run at the Nordschleife production car record.
Undisguised Corvette ZR1 Caught Working Out at the Nurburgring