We tested all three Hyundai Ioniq green cars for a week. Which do you think we liked driving the most, the EV, the Plug-in Hybrid, or the Hybrid?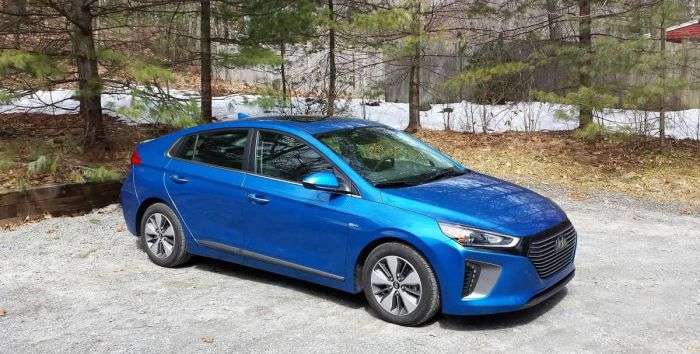 The Ioniq is a new line of green cars from Hyundai. About the same size as a Nissan Leaf, Chevy Volt, or Toyota Prius, the new Ioniq has three distinct drivetrain choices. Unlike most automakers, Hyundai didn't build the Ioniq to compete with just one type of green car, but rather, to be a whole family of green cars to compete with the all of the affordable compact green cars for sale today.
Over a period of about ten months, we had a chance to try all three versions of the Ioniq, the Hybrid, then the EV, then the Plug-in Hybrid for a week each. We came away with a definite favorite in terms of driving enjoyment. Here's what we found.
Hyundai Ioniq Test- Which Did We Like Best: EV, Plug-In, or Hybrid