Hennessy Performance will bring "The Exorcist" Chevy Camaro ZL1 to the SEMA Show 2017. What else do they have up their sleeve?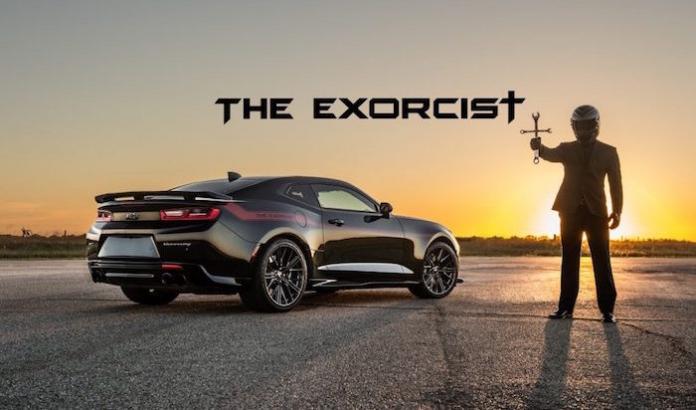 If you are old enough, you remember the movie "The Exorcist" and it was the scariest horror movie of it's time. Hennessy Performance just announced they will bring the Chevrolet Camaro ZL1 "The Exorcist" to the SEMA Show 2017. Yes it's scary fast.
"The Exorcist"
Chevy Camaro ZL1 is a street legal package built around the 6th generation Camaro ZL1, with Hennessey's special performance modifications which dials up the output to 1000 horsepower. It will do the quarter mile in sub 10-seconds.
1000HP Camaro ZL1 "The Exorcist" is Coming to SEMA: There's More [Video]