Big Brother is watching and he wants you to put down your phone! Not exactly, but Chevrolet is launching a new app that can detect when you pick up your phone and it will tell drivers to put down their smartphones while driving.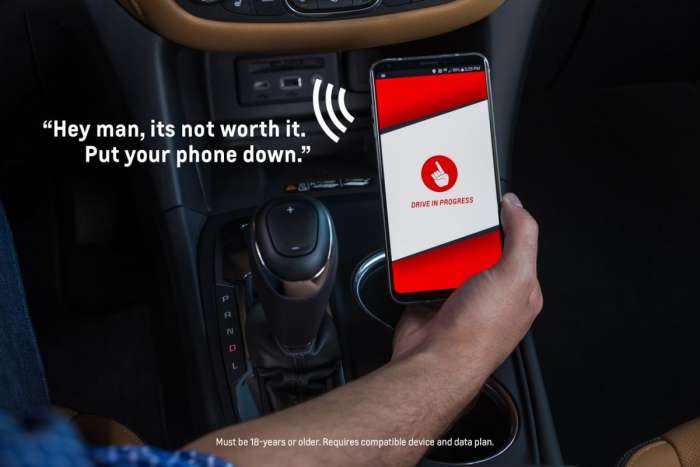 Chevrolet
is launching a new smartphone app to remind drivers to put down their phones while driving. The app can actually detect when you pick up your phone and if you do, it will play prerecorded messages telling you to put your phone down.
The app is called 'Call Me Out' and drivers are encouraged to have their friends and loved ones record some of the messages to help drivers stay focused on the road.
App Designed by Younger Drivers
The app comes out of a hackathon that Chevrolet hosted encouraging young people to come up with new ways to reduce distracted driving. Call Me Out combines technology and people we love to convince us to change our behavior.
Chevrolet Launches New App Telling Drivers to Put Down Their Phones