Have you ever seen a Mazda Miata or Fiat 124 Spider roof left like this and wondered why the owner did it?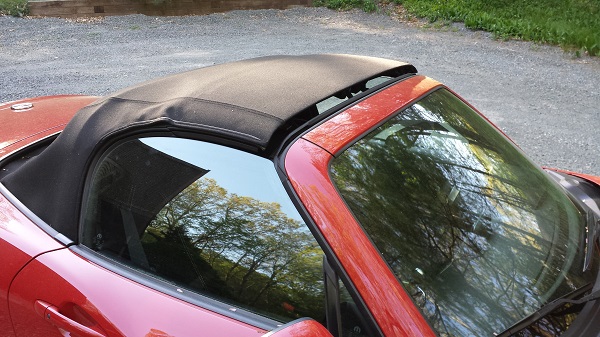 Convertibles are an oddly attractive target of vandals and thieves. For whatever odd reason
vandals like to cut convertible roofs
more than say, put a brick through a passenger window or do some other senseless act of violence against convertibles. Theft is sometimes the motivation, but whether a Miata or Fiat Spider is unlocked manually from roof access or a broken side window the alarm still blares, so cutting the roof is no more silent than any other way in.
Some owners add hardtops to their prior-generation Miatas, which can be relatively affordable
.
Mazda Miata and Fiat 124 Spider Owners' Clever Roof Trick