We interview an owner of an original Fiat 124 Spider and a new one.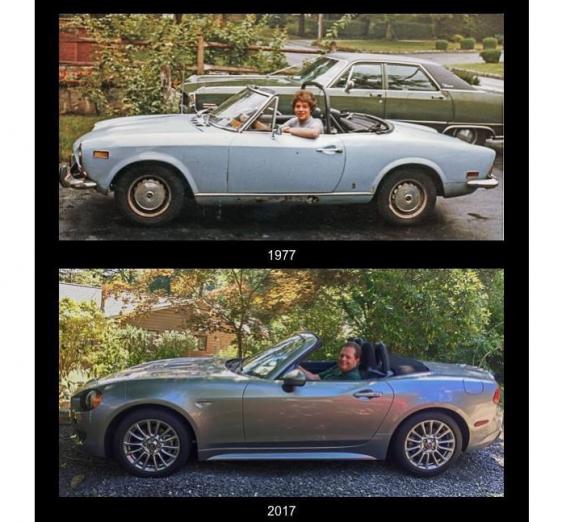 Torque News is proud to interview
Fiat 124 Spider
owner Robert Forlini. That's Robert in both of his spiders above. We met Robert at the
Facebook Fiat 124 Spider 2.0 Fan Club 2017
where Torque News team members are administrators.
TN - Tell us about that Classic 124 Spider? Was it your first ever car?
RF - The 124 was my third car. My first car was actually a '69 FIAT 850 Spider in 1974 (I had a '66 Mustang convertible between those two). I had always wanted a 124 or an Alfa Spider, I just had to earn my way up to the 124!
Fiat 124 Spider Owner Shares 40 Year Love Story For Roadster