We tested the 2017 Fiat 124 Spider Classica, the base model of this fun convertible. It is fun without a doubt, but is it a good value?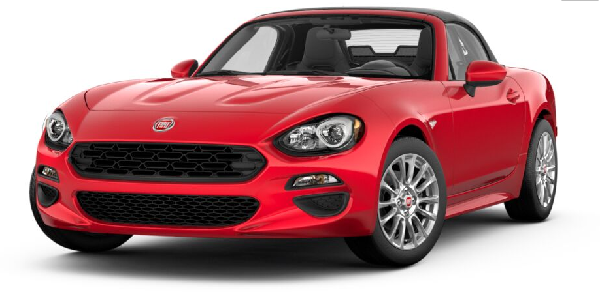 The 2017 Fiat 124 Spider is a fun and affordable convertible. We road-tested the base model six-speed manual Classica with the Customer preferred Package 21D. Here's what we found.
The 124 Spider Style
Fiat has done a great job differentiating the Spider from the car on which it is based, the Mazda Miata. The front end is wide and flat and the headlights look great. Along the sides, it is all Miata to my eye, but in back it is again its own design and it looks a bit like an Avanti, which is not a bad thing. Inside, it is completely identical to the Mazda Miata except that the seats have slightly different styling.
Road Test Report 2017 Fiat 124 Spider Classica 6MT– Affordable fun, but Is This Your Trim?