Electric Vehicles have not gone mainstream yet, but the used car market has a clue to their future.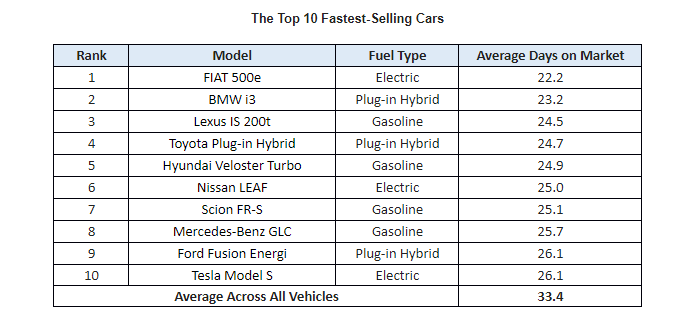 Electric vehicles still sell in tiny numbers compared to conventional vehicles but take a peek at the rate at which they sell on the used car market and one may find a clue to their future. EVs are flying off dealer lots and demand is growing.
iSeeCars.com conducted a study that analyzed 2.1 million one- to three-year old used cars of all types to get a handle on how quickly they sell. The group found that the average time to sell was about 34 days. Electric vehicles tend to sell about 50% more quickly.
Electric Vehicles Are Upsetting the Used Car Market - Here's Why