Do you know why your smartphone doesn't fit in your Tesla Model 3? Here is a little video presentation on how to fit your cell phone in your Model 3.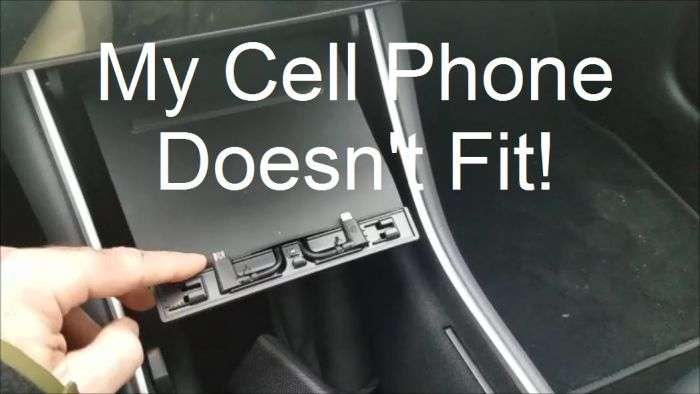 The new Tesla Model 3 has designed the perfect location for your cell phone, actually two cell phones, right below the main screen tilted at the perfect angle for you to see with charging cables built in. They couldn't have designed it any better, well maybe. The problem is that if you have a normal protective case on your phone it won't fit into the charging pin.
The problem is that the charging pin is too close to the base and won't bend up a little to allow you to easily or at all plug your phone in. The solution is to simply remove a plastic cover that holds the charging pin in place. Luckily the console cover hides the fact that you remove this cover.
Here is a video I have made showing you how to remove the plastic cover and fit your smart phone in your Model 3.
How to Make Your Cell Phone Fit in the Tesla Model 3