The 2019 Ford F-150 Raptor comes with a handful of new features, but it also comes with a pretty significant price jump, with the 2019 models starting $2,180 higher than 2018 – while being almost $5,000 more than 2017 pricing.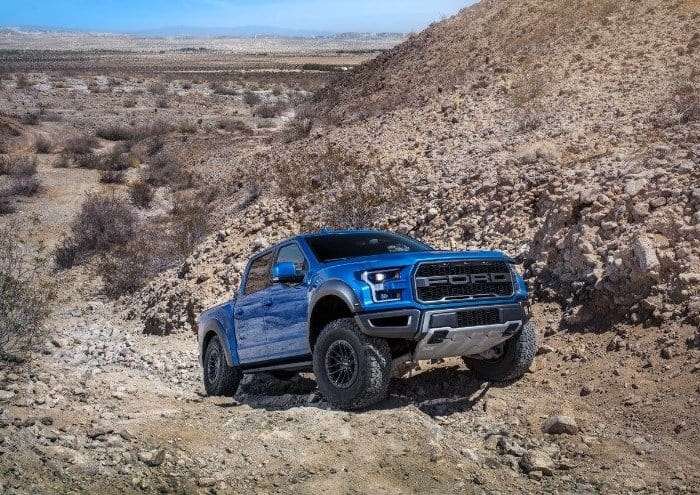 The Ford F-150 Raptor was already the most off-road-capable truck in the half-ton segment, if not the entire truck world, over the past two years of availability, but the Motor Company has added several new features for 2019 that make it even better in every situation. However, these upgrades come with a cost, with the 2019 Raptor starting $2,180 more than the 2018 models, whether you are looking at the Super Cab or SuperCrew models.
2019 Changes
The 2019 Ford F-150 Raptor will be offered in three new exterior colors - Ford Performance Blue, Agate Black and Velocity Blue – and there will be a new body applique. These new colors and the new decal package will help the 2019 models stand out from the 2017 and 2018 trucks.
[url=https://www.torquenews.com/106/2019-f-150-raptor-pricing-climbs-21802019 F-150 Raptor Pricing Climbs by $2,180[/url]