Volkswagen has issued its second Atlas recall in the last two weeks. The first was to repair a potential brake problem that affects both Passats and Atlases. The second is specific to Atlas models.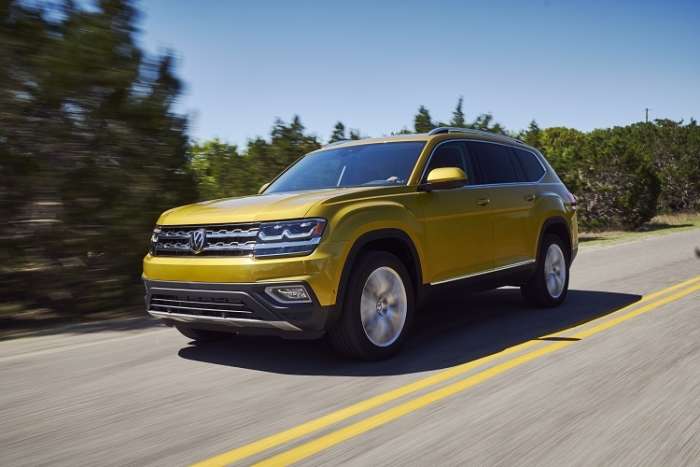 In its second recall in the last couple of weeks, Volkswagen has recalled another 10,000 2018 Atlas three-row crossover SUVs for problems with the air conditioning system. The issues may affect the curtain airbag system. VW built the Atlases at its Chattanooga production facility where it also builds Passat.
VW issues 2nd Recall for Atlas.
Problem Begins With The Air Conditoner
The problem involves an the SUVsí A/C evaporator drain tube. The automaker recalled 9,685 Atlases. The issue involves the curtain airbags. It seems that if the drain tube is twisted or blocked it may overflow and short out the airbag control modules.
VW Recalls 10,000 Atlas SUVs To Repair Possible A/C-Airbag Issue