FCA is recalling roughly 1.15-million Ram trucks in the United States over a concern that the tailgate could unexpectedly pop open when the vehicle is in motion – potentially creating hazardous conditions for other drivers if cargo begins falling out of the bed at speed.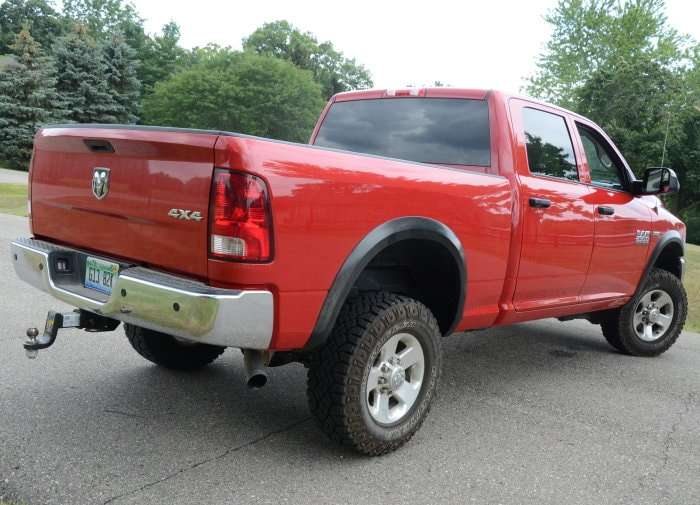 Back in May, FCA began looking into a series of customer complaints about the tailgates on some 2015, 2016 and 2017 Ram trucks popping open while on the road. After looking through dealership data, it was discovered that more than 5,600 repair orders had been filed with this issue, so the engineers dug in and discovered the issue – and issue that has led to a recall of nearly 1.2-million trucks in the US alone.
Problem and Solution
The issue causing the tailgates on these 2015-2017 Ram trucks is fairly technical, but in short, part of the electronic locking mechanism may allow another part to move further than intended when the truck hits a bump. When that happens, the lock rods that keep the tailgate latched and closed can move, allowing the tailgate to open.
Ram Recalls 2015-2017 Trucks for Troublesome Tailgate Latches