Like it was a few weeks ago when a Spanish designer took to Instagram to show his render of a proposed Tesla Semi 8 RV Camper, another artist has given us his vision of what a Tesla Model S next generation might look like with the present generation before its retirement sometime in 2021.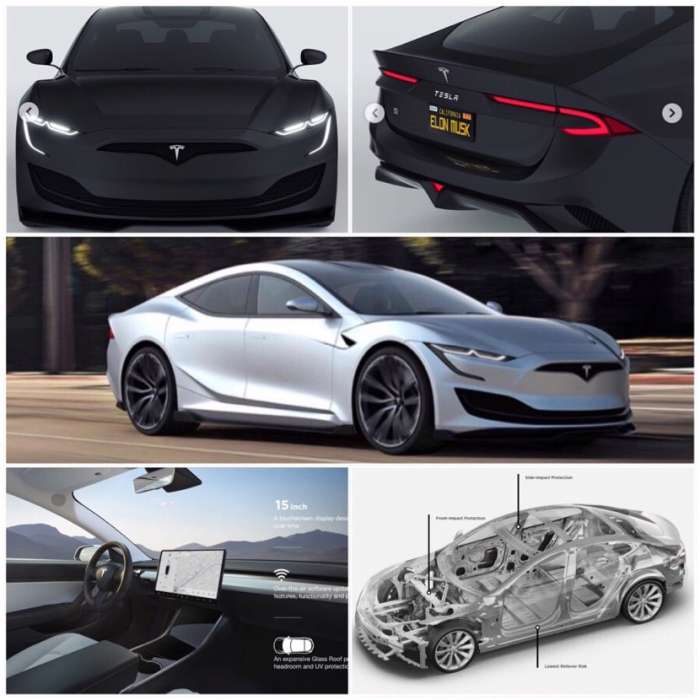 Images of front, side, and rear black and gray Model S render courtesy emrehusmen.com and
Instagram
. Model S steel cage and Model 3 interior courtesy Tesla.
Introduced in 2012, the current Tesla Model S 1st generation (by auto industry standard), or third generation (by Tesla's standard in 6 years of production) is not scheduled for replacement until sometime in 2021. In the meantime, the car has gone through some changes to keep it interesting and appealing:
Another Instagram Artist Strikes Again for Us to Contemplate What Changes Should Come on Model S