The Rambler Ranch is a fascinating slice of American Motors history. You will find 800 pristine examples of American Motors and Rambler vehicles. The Ranch is believed to house the largest collections of AMC vehicles in the United States.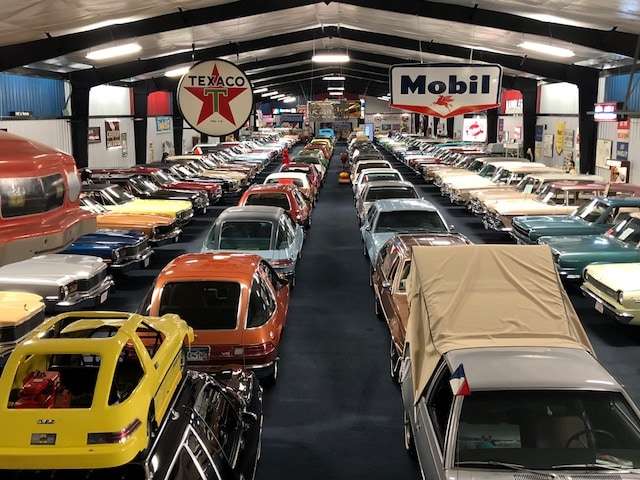 Tucked away in the rolling hills south east of Denver, Colorado, sits an estate called the Rambler Ranch. Terry Gale owns the 165 acre parcel, in Elizabeth, CO, and on it he has amassed a magnificent collection of American Motors vehicles. Gale has 800 different examples of cars that comprised the American Motors line-up.
An All-American Line-Up
American Motors Corporation was formed in 1954 when Nash-Kelvinator Corporation and the Hudson Motor Company merged. AMC had several vehicles that were very successful like the Rambler, Gremlin and Pacer. The company also manufactured some muscle cars like the AMX and Javelin. In 1970, AMC acquired the rights to the Jeep name. AMC was eventually bought out by
Chrysler
in 1987.
Welcome to American Motors and Rambler Heaven