The Insurance Institute For Highway Safety has released a small part of the Tesla Model 3 safety test results. The reason the Institute can't complete the testing is unique.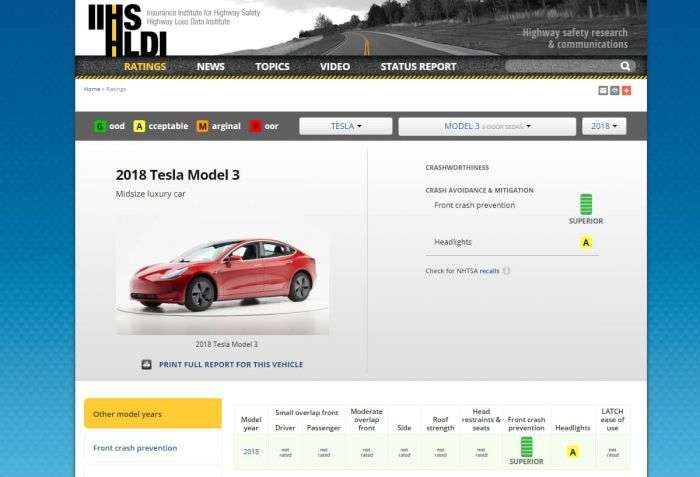 Today we learned that the Tesla Model 3 will not earn the Insurance Institute For Highway Safety (IIHS) Top Safety Pick Plus rating. It cannot because its headlight rating was not high enough (
see detailed overview
). That does not mean the Tesla Model 3 is unsafe, or not safe, or not a great car. It just means it can't earn the same high safety rating that cars about half its price, like Hyundai's Elantra and Subaru's Impreza have already earned.
IIHS has the time, the resources and the interest to test the country's Top-selling electric vehicle. However, like many groups and individuals, it can't get the cars.
IIHS Can't Complete Tesla Model 3 Crash & Safety Testing - Here's Why