Tanner Foust enters this weekend's edition of the Red Bull Global Rallycross stop at Bader Field in Atlantic City with a target on his back. Foust's teammate on the VW-Andretti Rallycross team Scott Speed is only 26 points behind Foust for the lead in championship points.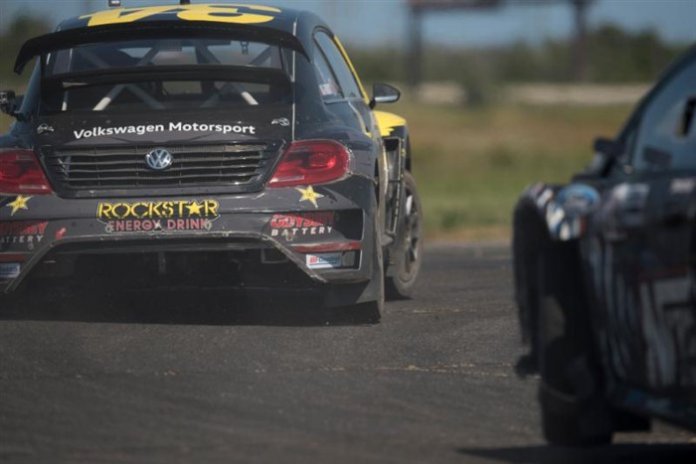 As the Volkswagen Beetles that make up the Volkswagen Andretti Rallycross team head to Atlantic City Saturday, drivers Tanner Foust and Scott Speed are looking to extend their leads in the overall driving championship.
Entering Saturday's event, Race 1, Foust sits in first place in the race for the driving championship while Speed is comfortably in second place. Volkswagen is in good shape, if their pair of drivers gives a good accounting of themselves, to clinch its second-straight Manufacturer Championship as the automaker is comfortably in the lead. The weekend doubleheader will see Race 2 on Sunday.
Two Dozen Points Separate VW Drivers
VW-Andretti Drivers Enter Atlantic City Atop Red Bull Rallycross Standings