It's a sad but necessary part of the business. When business isn't good and cars are sitting on lots do you know what happens? Unless the automaker is extremely confident of a turnaround, the automaker eventually pulls the plus on the vehicle. That's what happened this week as VW squashed Its slow-sellng, though iconic, Beetle.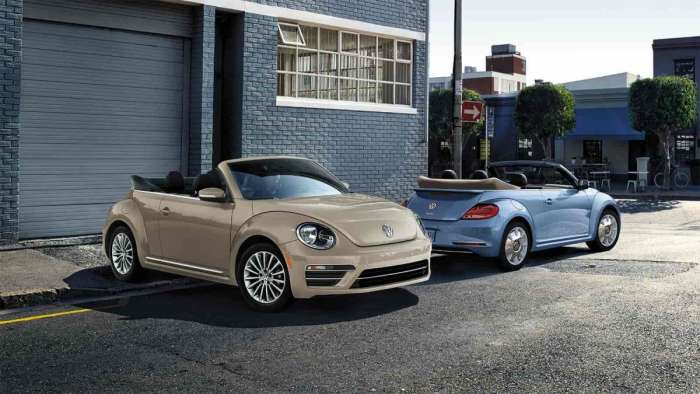 An icon of American motoring is the latest to fall to victim to a market that has shunned cars in favor of light trucks and crossovers. For nearly two full model years, buyers have increasingly purchased crossovers and light trucks while sales of sedans have tailed off. Indeed, sedan sales are now dropping like stones.
VW Beetles Feel The Pain
In this situation, you would have expected some specialty models to last because they are somewhat unique. But, itís not the case, anymore. Look at the VW Beetle. Buyers have turned away from Beetles as if something disastrous would happen if they purchased a model.
VW Squashes The Beetle As Market Sees SUV Shift