A Dodge Challenger SRT Hellcat nearly got into the 9-second range this past weekend and while that is impressive, what makes this Mopar muscle car newsworthy is the fact that it got so close to the 9s without any major changes to the vehicle – just wheels and tires, a stronger driveshaft, a tune of the engine and transmission and the oh-so-important driver mod.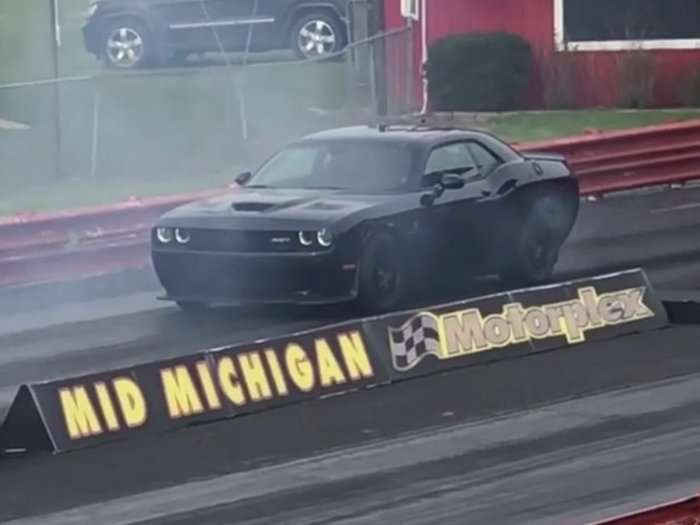 Over the past two years, we have talked about Metro Detroit area Hellcat Challenger owner and racer Simon Haddad. In the past, he has turned some stunning quarter mile times with relatively few upgrades made to his supercharged Dodge – venturing into the low 10-second range without changing any of the factory engine components.
With spring finally hitting Michigan, Haddad and his Challenger have been hitting the track, still running almost all of the factory components. This year, he has switched from a racing gasoline tune to an E85 tune, and this past weekend, he ran a 10.09 at 140.27 miles per hour with a tune, wheels/tires, a stronger driveshaft and loads of experience launching this 4,600-pound muscle car.
Tuned Dodge Challenger SRT Hellcat Runs a 10.09 Quarter Mile with Minimal Modifications